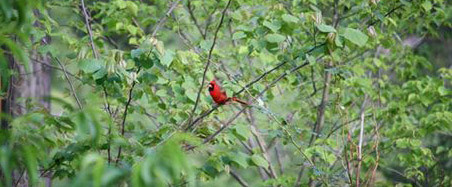 How to Buy Fabric Online
Do you shy away from buying fabric online?  Maybe you need some unique fabric for something you are sewing, a craft you are making, or some decoration.  You can't touch it, you don't know if you are seeing the true color of the fabric on your monitor, you can't see how the fabric drapes, the weight, and you can't see the quality.
Here are some reasons and a few tips to make buying fabric online easier and why you should buy online.
The no 1 suggestion is to ask questions or get a swatch. If you aren't in a big hurry, request a swatch from the store.  I offer free swatches and I am sure that other online fabric stores do too.  Contact the store (either email or chat) and ask questions.  You will find by taking a little extra time to do this you will be happier with your purchase.
Read the description of the fabric you are interested in. They description should tell you the content, width, and what the fabric is suitable.  Sometimes the lb- weight and other important information is included.  This is important when buying wool, denim, or canvas.
You can get hard to find fabric and fabric that is out of print. Also you might be able to find fabric online for special projects such as repairing an old quilt. Feed sacks and vintage fabric can be found on the internet and not in a brick and mortar store.
Convenience – Many of us live in areas where there is just not a local fabric store. Even Walmart (which I don't recommend but it's the only thing I have) is reducing the amount of fabric they carry.   The closest Walmart to me is 40 miles!  I can get fabric online faster than I can make time to drive to Walmart.
Look for a store that displays their contact information (customer care and email) predominately. They should be easy to contact should you have any questions.
Look for a store that offers a great guarantee preferably your money back. I offer a money back guarantee in my store.  You can send the fabric back for any reason.  Just contact me.
Find a store that has no hidden charges. You should only pay for shipping and if there are other charges such as packaging, these should be clearly stated.  Sometime fabric stores charge a restocking fee if you return the fabric.  This is understandable as they have cut your fabric from a bolt and now what do they do with the 2 or 3 yards you sent back?  I never charge a restocking fee.
Make sure they have credible payment methods. If they just accept checks or cash, look somewhere else.
Learn your fabrics – there are some great places online to find out about kinds of fabrics and terminology. In future blog posts I will cover some of the kinds of material, how they are made, useful links, and what are suitable uses for different types of fabrics.
Prices – you can often find the fabric for better prices online. Even with shipping added, you can find some great bargains.
So there you have it!  Don't be afraid to jump in and try buying fabrics online.  It can be very rewarding.